Boydstun Spider Extermination
Serving
Midland & Odessa, TX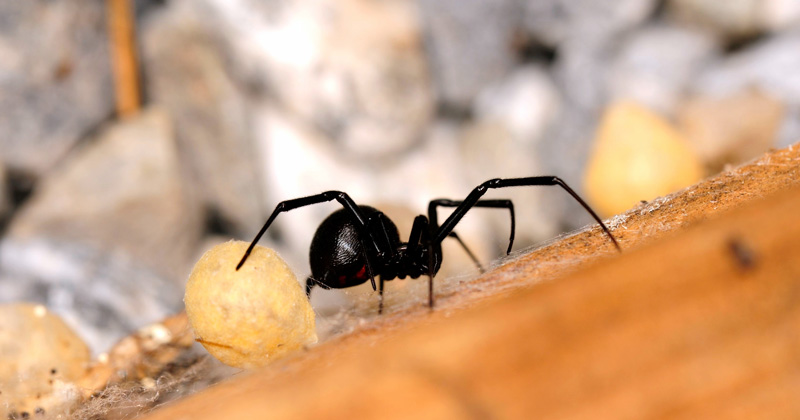 Boydstun Spider Extermination
Serving Midland & Odessa, TX
(800)530-5349
OUR SERVICE AREA
CLICK HERE TO EXPAND
70+ Years of Experience
We Offer Same Day Service
Expert Trained Technicians
Evenings & Weekends
Commercial & Residential
We Guarantee Our Work
Convenient Service Plans Offered
Full Service Treatments & Exact Time Appointments
Hassle - Free No Obligation Estimates & Quotes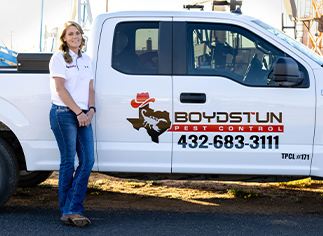 How We Treat?
Our goal is to eliminate the problem and make sure that it doesn't come back. In the case of spiders, we use a variety of expertly executed methods to achieve this, including inspection/de-webbing, the use of traps, perimeter spraying or spot treatment with insecticide and dusting. We can even help when it comes to exclusionary work. If we suspect that there is a specific location of your home (like a hole in the siding) that pests are using to gain access to your living space, we can take measures to re-secure these areas. Managing the source of any pest problem is the key to solving it!
Beyond treating the actual infestation, we also make sure to educate our customers on best practices to help eliminate problems. In the case of spiders, cleaning regularly is a must to make sure all webs and other dead insects aren't around to attract more. Either way, Boydstun will always be there to help when you run into your next pest problem!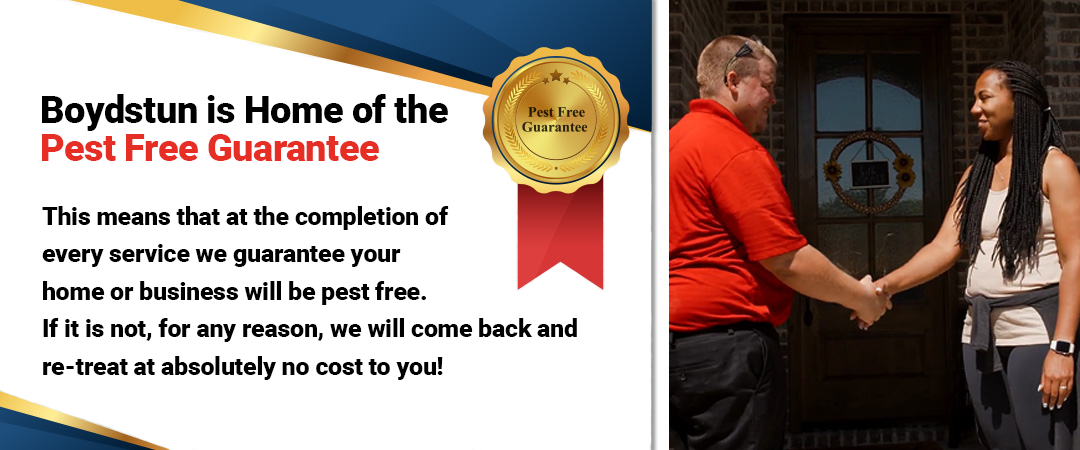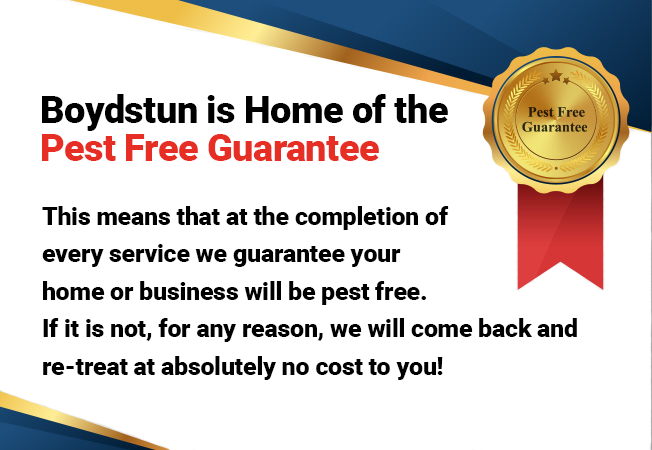 Spiders leave their webs woven in hard to reach corners and high places that are not easy to clean. Noticing that you have a spider problem can be alarming, especially if you are a part of the large amount of the US population that has a fear of arachnids.
Spiders can be menacing in more ways than just spinning webs all over your home to clean up. Although very few spiders are dangerous, there are some venomous spiders that call our beautiful state home, including the Texas Recluse and Black Widow. Aside from these, there are over 70 species of spiders found in Texas, including Wolf spiders and Tarantulas.
When spiders reproduces they can lay up to 3000 eggs at a time and lead to a major increase in population. With species living anywhere from a few months to up to 15 years, these little guys can stick around for quite a long time if not dealt with.
Spiders in any home are also generally a good sign that you may have other pests lurking around the nooks and crannies of your home. These creatures love to feed on various other creepy-crawlies, like flies, moths, mosquitoes, butterflies, and even grasshoppers and other insects. If you have spiders, this might be a great time to give us a call!
Signs of Spiders
Spider infestations are easy to spot—they are usually accompanied by numerous webs and large numbers of baby spiders roaming the walls, ceilings and floors of your house. Spiders also have a higher occurrence in new construction.
More Reasons to Choose Boydstun
Same Day & Emergency Services

Free Inspections & Phone Quotes

All Work Warrantied & Guaranteed

Green & Eco-Friendly Solutions

Family & Pet Friendly

Exact Time Appointments
Family Owned & Operated

Expert Trained Technicians

24 Hour Call Back Policy

70+ Years of Experience

Accepts All Major Credit Cards

Residential & Commercial Services